Introducing some of our speakers
Majd Masharawi is the CEO of GreenCake, a Gaza Strip-based start-up that designs and manufacturers bricks made from recycled local materials. Mashhawari invented a new process for making a strong, low-cost brick from ashes that would otherwise be wasted. She also created a model for a women-led business, putting other women in leadership positions.
Wadah Khanfar is The President of Al Sharq Forum, an independent network dedicated to developing long-term strategies for political development, social justice and economic prosperity of the people of the Middle East. He previously served as the Director General of Al Jazeera Media Network.
Zwelivelile Mandela MP South Africa
Zwelivelile Mandela is a Member of Parliament in South Africa representing the ANC. He is the Chief of the Mvezo Traditional Council and is the grandson of former president Nelson Mandela.
Salma Karmi Ayyoub is a criminal barrister and external consultant for the Palestinian human rights organisation Al Haq. Salma also works with human rights organisations and solicitors' firms on legal projects concerning Palestine and has a particular interest in the question of Palestine and the International Criminal Court.
Joseph Massad is a professor of Modern Arab Politics and intellectual history, Columbia University. He has a particular interest in theories of identity and culture – including theories of nationalism, sexuality, race and religion. He has authored many books including Desiring Arabs; The Persistence of the Palestinian Question: Essays on Zionism and the Palestinian Question; Islam in Liberalism.
Faiza Shaheen is an economist, writer, activist and commentator. She has also recently become the Labour Party parliamentary candidate for the Chingford and Woodford Green constituency. She appears regularly on national television.
Ramzy Baroud is a journalist, author and editor of Palestine Chronicle. His forthcoming book is The Last Earth: A Palestinian Story (Pluto Press). Baroud has a Ph.D. in Palestine Studies from the University of Exeter (2015).
Gideon Levy is a world renowned Israeli journalist and author. His weekly column appears in Haaretz and has had opinion pieces in most major English newspapers. Levy has won prizes for his articles on human rights in the Israeli-occupied territories. He is known for speaking truth to power.
Latifa Abouchakra is a Palestinian based in London. She is a Public Speaker, International Officer at National Education Union and a teacher.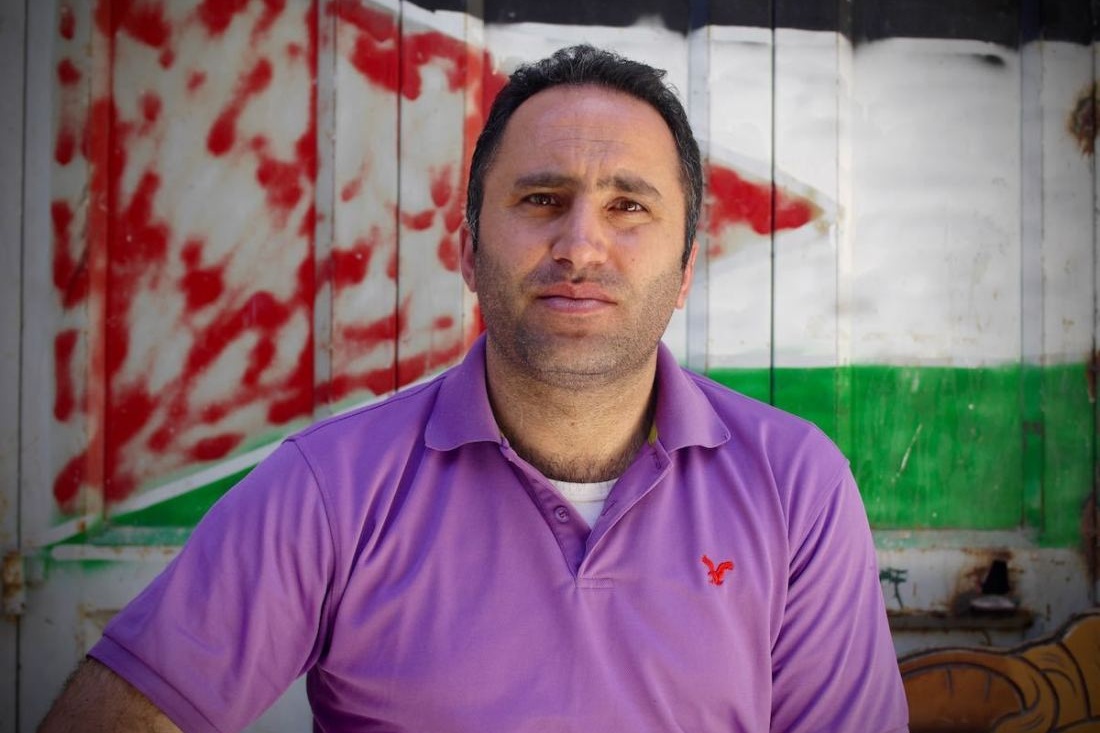 Issa is a Palestinian activist based in Hebron, West Bank. He is the coordinator and co-founder of the grassroots group Youth Against Settlements.
Ahdaf Soueif is an author of the bestselling The Map of Love (shortlisted for the Booker Prize in 1999 and translated into more than 30 languages). She is also a political and cultural commentator with articles appearing in British European and American press.
In 2007 she founded the Palestine Festival of Literature which takes place in occupied Palestine.
Remi Kanazi is a poet and writer based in New York City.. His political commentary has been featured by news outlets throughout the world, including Salon, Al Jazeera and BBC. He is a Lannan Residency Fellow and an Advisory Committee member for the Palestinian Campaign for the Academic and Cultural Boycott of Israel.
Huda Elmi is a Constituency Labour Party representative on Labour's National Executive Committee. She believes that collectivism is at the heart of all we do and campaigns on issues around race, class and inequality.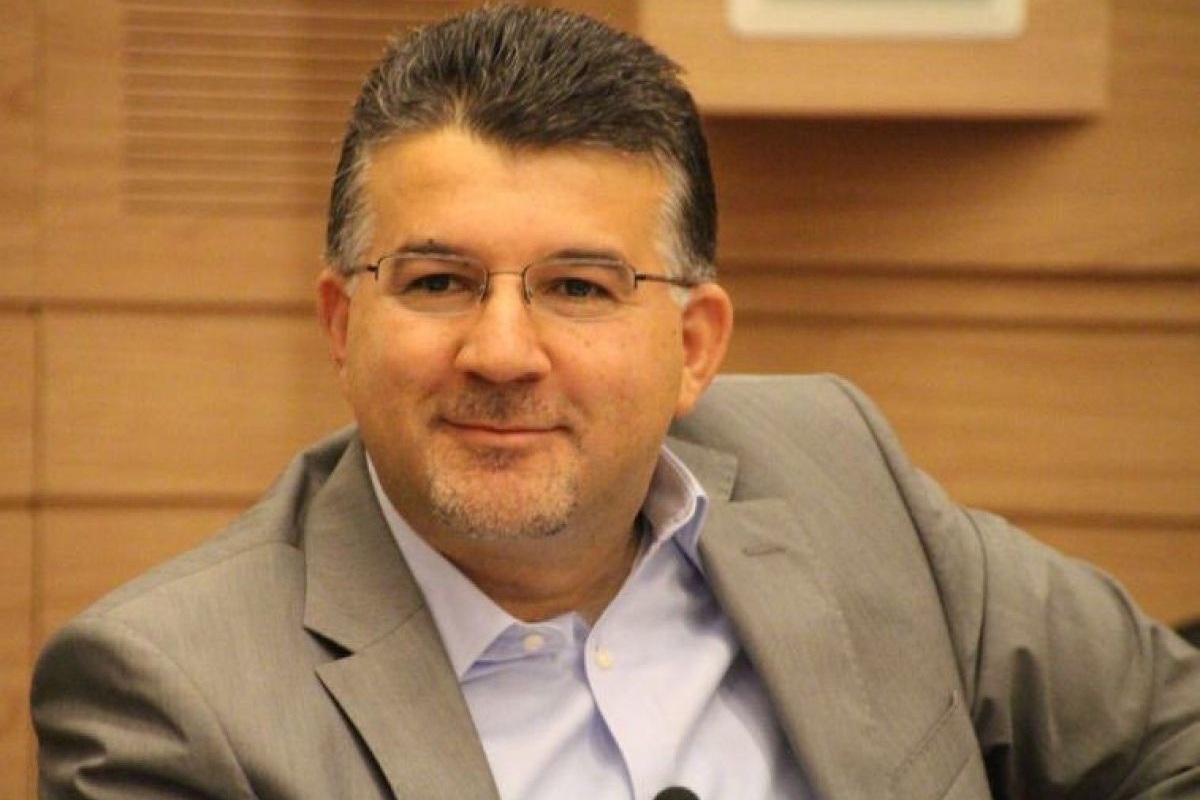 Yousef Jabareen MP Knesset
Yousef Jabereen is a member of parliament in Israel with the Hadash-Ta'al alliance. A human rights lawyer and founding director of the Arab Centre for Law and Policy. His work focuses on discrimination and inequality in education and workplace, as well as on promoting cultural and housing rights.
Ilan Pappe is a professor at the University of Exeter. He became a fellow of the IAIS in 2010. His research focuses on the modern Middle East and in particular the history of Israel and Palestine. He has also written on multiculturalism, Critical Discourse Analysis and on Power and Knowledge in general. He has published many books including The Biggest Prison on Earth: A History of the Occupied Territories.
Osama Abuirshad is the National Policy Director and a board member of American Muslims for Palestine (AMP). He lectures frequently on Middle East and American politics. He is a regular commentator on Palestinian and Middle Eastern affairs as well as on the American domestic and foreign policy.
Myriam Francois is a research associate at the Centre of Islamic Studies, SOAS University of London. She's also a senior Research Fellow at the Centre for Global Policy think tank. In addition to her research roles, Myriam is also known for her work as a writer, journalist and TV producer.
Ronnie Barken is a Jewish Israeli activist. He is the co-founder of Boycott within.
Hatem Bazian is a teaching professor in the Departments of Near Eastern and Asian American and Asian Diaspora Studies at the University of California. Professor Bazian is a co-founder and Professor of Islamic Law and Theology at Zaytuna College, the co-Founder and national Chair of American Muslims for Palestine and co-Founder in 1992 of Students for Justice in Palestine.
Tommy Sheppard is a Scottish National Party politician and the Member of Parliament for Edinburgh East since May 2015. He is the SNP spokesperson on the Cabinet Office in the House of Commons.
Colin Monehen is a Labour party member and made impassionate speech at the last Labour Party Conference. He is also a solicitor.
Daphna Baram is the Director of the Israeli Committee Against House Demolitions UK. Her background is in investigative journalism and human rights law. She's also a researcher, university lecturer, a voice artist, a performer and a stand up comedian.
David Hearst is the Editor in chief of Middle East Eye. Previously he was chief foreign leader writer of The Guardian, former Associate Foreign Editor, European Editor, Moscow Bureau Chief, European Correspondent, and Ireland Correspondent. He joined The Guardian from The Scotsman, where he was education correspondent.
Julie Ward is an MEP for the North West England region for the Labour Party. She is Labour's spokesperson on the European Parliament culture and education committee and is a member of the women's rights and gender equality committee. Julie is an active campaigner for equal rights and social justice.
Benjamin Ladraa is a Swedish human rights activist. He is best known for embarking on a solo 4,800-kilometre (3,000 mi) trek from Gothenburg, Sweden to Jerusalem, via thirteen countries.
John Altman is an actor, singer, songwriter, author and poet. He is best known for playing 'nasty' Nick Cotton in BBC's EastEnders. Besides television Altman regularly appears in pantomimes and in 2016 published his autobiography In the Nick of Time.
Andy Slaughter is a Labour MP since 2005. He is Secretary of the Britain-Palestine All-Party Parliamentary Group (APPG) and Vice-Chair of Labour Friends of Palestine and the Middle East.
Dr Swee Ang is the first female orthopaedic consultant appointed at the St Bartholomew and Royal London Hospital. In the 1980s and 90s, she worked as trauma and orthopaedic consultant in the refugee camps in Lebanon. Gaza and West Bank. She is Co-Founder and Patron of Medical Aid Palestine.
Tez Ilyas is a celebrated rising star in British Comedy. He has already delivered three critically acclaimed live shows, appeared on Live at the Apollo, Mock the Week, Man Like Mobeen and The Last Leg. Recently he has written his own project Bounty for Channel 4.
Naomi Wimborne-Idrissi is a Media officer for Jewish Voice for Labour . A lifelong campaigner for social justice and human rights, she has played an active role in the Boycott, Divestment and Sanctions (BDS) movement to hold Israel to account for the injustices perpetrated against Palestinians.
Asad Rahman is the Executive Director of War on Want. He has served on the boards of Amnesty International UK, Friends of the Earth International, Global Justice Now and Newham Monitoring Project.
Chris Rose is the Director of creative human rights organisation Amos Trust. He has travelled extensively in the West Bank and Gaza. He led Just Walk to Jerusalem, a 2,500 mile walk from London to Jerusalem. He has also run the Palestine marathon, cycling the West Bank and performing at Bet Lahem festival amongst other activities.
Glynn Secker is the secretary of the Jewish Voice for Labour, a network for Jewish members of the Labour Party.
David Cronin is an Irish journalist and political activist living in Brussels. He is the author of Corporate Europe: How Big Business Sets Policies on Food, Climate and War (Pluto, 2013). His earlier book is Europe's Alliance With Israel: Aiding the Occupation (Pluto, 2011).
UK Palestine Mental Health
Salman Sayyid is the Professor of Social Theory and Decolonial Thought. Head of School of Sociology and Social Policy, University of Leeds. He has authored many articles and books including Recalling the Caliphate and A Fundamental Fear.
Neve Gordon is a professor of international law, human rights, the ethics of violence, the Israeli-Palestinian conflict and political theory. His publications include Israel's Occupation; The Human Right to Dominate. He has been a member at the Institute for Advanced Study at Princeton, and a visiting scholar at the University of California, the University of Michigan, and SOAS.
Palestine Trauma Centre UK
Nick Bilbrough is the founder and coordinator of the 'Hands Up' Project, which connects volunteers from around the world to develop key skills with children from Palestine. Nick is also a renowned writer and academic in the field of language teaching.
Defense for Children International Palestine
Defense for Children International Palestine (DCIP) is an NGO committed to securing a just and viable future for Palestinian children in the Occupied Palestinian Territory.
For more than twenty years, they have supported and advocated for Palestinian children. They investigate and documenting grave human rights violations, holding both Israeli and Palestinian authorities to account, and providing legal services to children in urgent need.
Tajul Islam is a lecturer in Arabic, Islamic and Middle Eastern Studies at the University of Leeds.
Mickey Brady is a Sinn Fein MP. He is rooted in the community work and activist for social justice and equality.
Justin Butcher is a multi-award winning playwright. His creative work in advocacy for Palestinian rights includes the hugely successful Bethlehem Unwrapped festival, built around a full-scale replica of the Separation Wall.
Justin's acclaimed book, WALKING TO JERUSALEM: Blisters, hope and other facts on the ground, telling the story of his 2017 walk from London to Jerusalem, calling for equal rights in the Holy Land.